The 3rd ASEAN Consumer Protection Conference is open for registration
ASEAN , 10 June 2022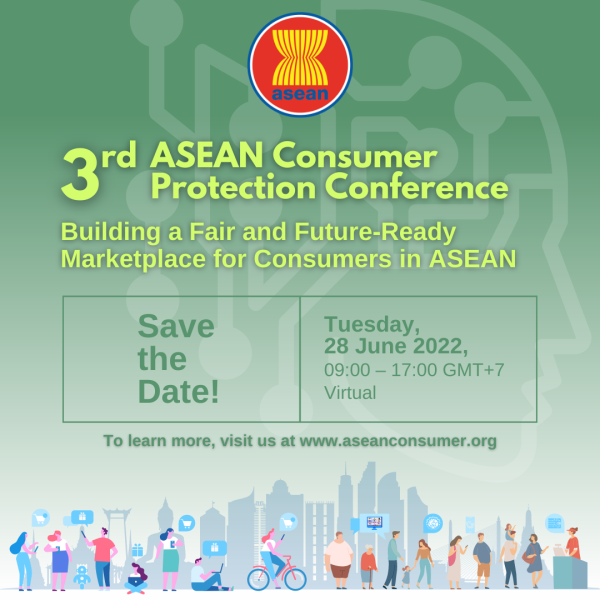 JAKARTA, 10 June 2022 - The 3rd ASEAN Consumer Protection Conference (3rd ACPC) will take place virtually from 9:00 AM-5:00 PM (UTC+7) on 28 June. This year's theme is "Building a Fair and Future-Ready Marketplace for Consumers in ASEAN."
The conference aims to raise consumer awareness among the public within and beyond the ASEAN region by engaging policymakers, regulators, academia, civil society, consumer associations and the private sector.
It will cover the following three thematic sessions:
Laying the Foundation for Inclusive Digital Transformation in ASEAN;
Scanning the Horizon towards the 'New Normal' for B2C Dispute Resolution in ASEAN; and
Empower Consumers through Strengthening the Consumer Movement in ASEAN
Hosted by the Philippines' Department of Trade and Industry, prominent consumer protection agencies and experts from within and beyond the ASEAN region will be in attendance. To see the agenda for the conference, click here. To learn more about the speakers and moderators of the conference, click here.
The registration to join the conference is now open. Interested participants may register by clicking on the following link to receive updates on the event and the link to join the conference.
Please see the conference within the following links:
YouTube: https://bit.ly/3rdACPC_LIVE_YT
Facebook: https://www.facebook.com/DTI.ConsumerCare