Consumer Protection in the Digital Age
ASEAN , 31 August 2021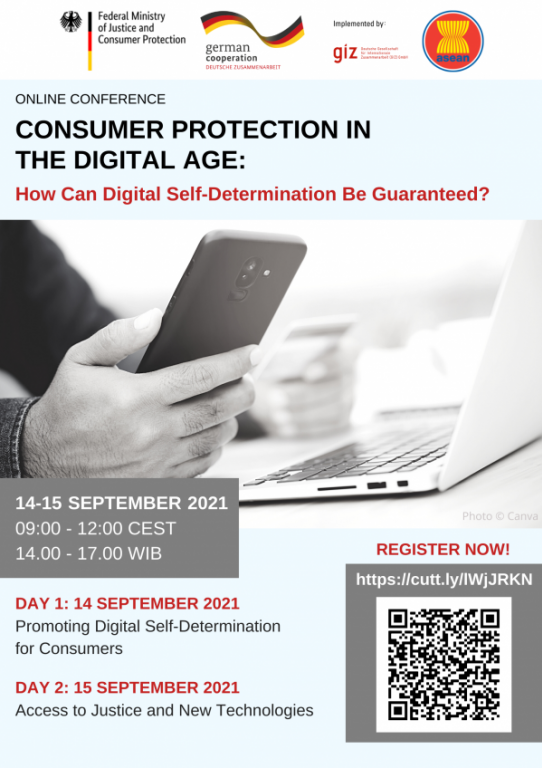 E-Commerce has benefited many ASEAN and European consumers through convenience and seemingly unlimited selection of products with very competitive prices. However, consumers are now more exposed online to the risks of scams, frauds and unfair practices committed by fraudulent individuals online, with the intent of causing harm or loss. This Conference, hosted and co-organised by the ASEAN Committee on Consumer Protection (ACCP) and the German Federal Ministry of Justice and Consumer Protection (BMJV), will focus on Promoting Consumer Digital Self-determination for Consumers, exploring Access to Justice and Enforcement Options, and Understanding the role of Civil Society, Business and Regulators in Shaping Digital Consumer Policy.
To join this conference, please register through the following link here.
Full flyer for the event: Download.
Detailed Agenda for the event: Download
List of speakers for the event: Download
Quick Guide for the Conference Stream: Download