Brunei Darussalam launches upgraded consumer app
Brunei Darussalam , 01 December 2022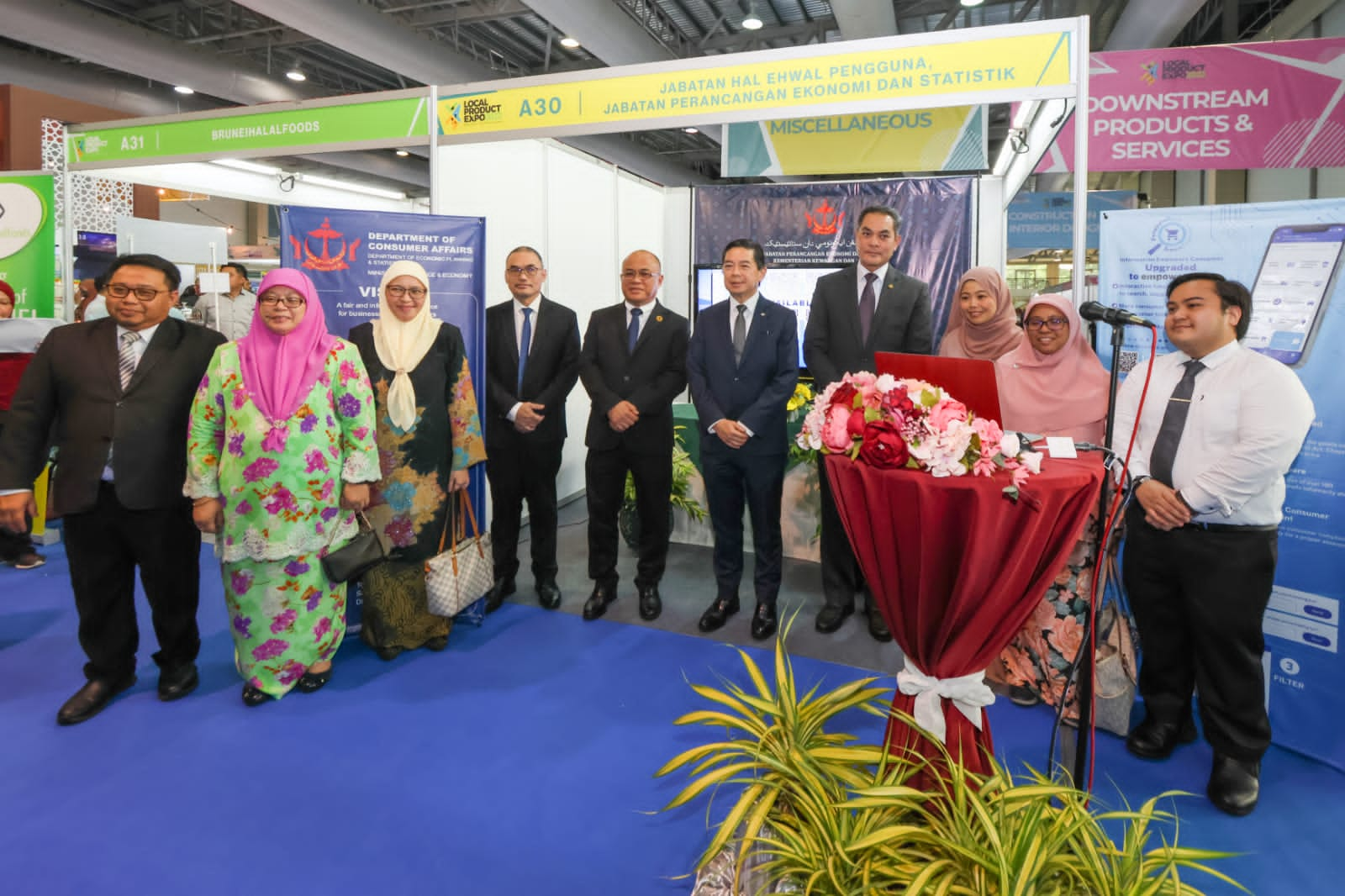 The Department of Economic Planning and Statistics (DEPS) at the Ministry of Finance and Economy (MoFE) launched the upgraded PenggunaBijak app yesterday.
Minister at the Prime Minister's Office and Minister of Finance and Economy II Dato Seri Setia Dr Awang Haji Mohd Amin Liew bin Abdullah officiated the launch at the opening ceremony of Local Product Expo 2022 at BRIDEX International Conference Centre in Jerudong.
The expo was organised by the Ministry of Primary Resources and Tourism in collaboration with the MoFE and Ministry of Home Affairs (MoHA) as part of the Brunei December Festival.
Minister of Home Affairs Dato Seri Setia Awang Haji Ahmaddin bin Haji Abdul Rahman, Minister of Primary Resources and Tourism Dato Seri Setia Dr Haji Abdul Manaf bin Haji Metussin and Permanent Secretary (Economy, Trade and Industry) at the MoFE Dr Hajah May Fa'ezah binti Haji Ahmad Ariffin were also present.
PenggunaBijak is a platform by the DEPS to empower and encourage smart user culture.
The app was upgraded to have more functions such as search, suggest, arrange and filter according to users, with two languages, a new user interface, and optimised media layout.
The application has information on the laws and regulations covering business practices as well as an official complaint section for unethical business practices.
Other features included in the application are comparisons to assist users with 180 household item prices. The app also has tips videos, articles, and posters on guidelines.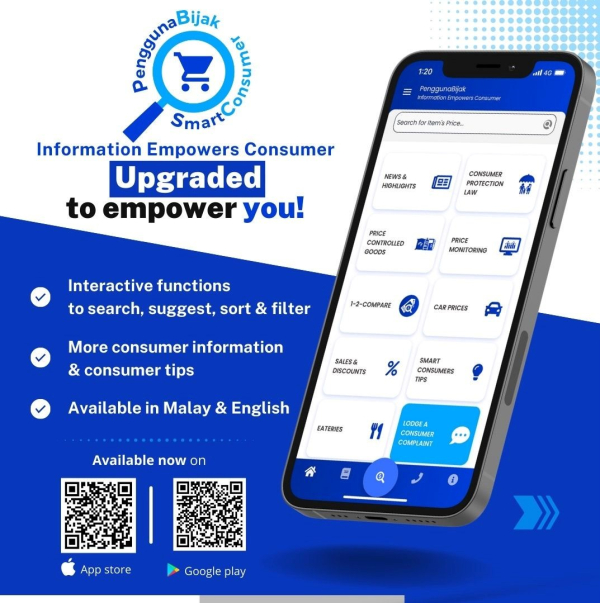 Since its inception in 2016, the app was downloaded 38,000 times through Apple App Store and Google Play Store. Click here to download the app through Google Play Store. To view the full article, click here.