ASEAN Consumer Interactive Online Distance Learning Tools launched
ASEAN , 28 June 2022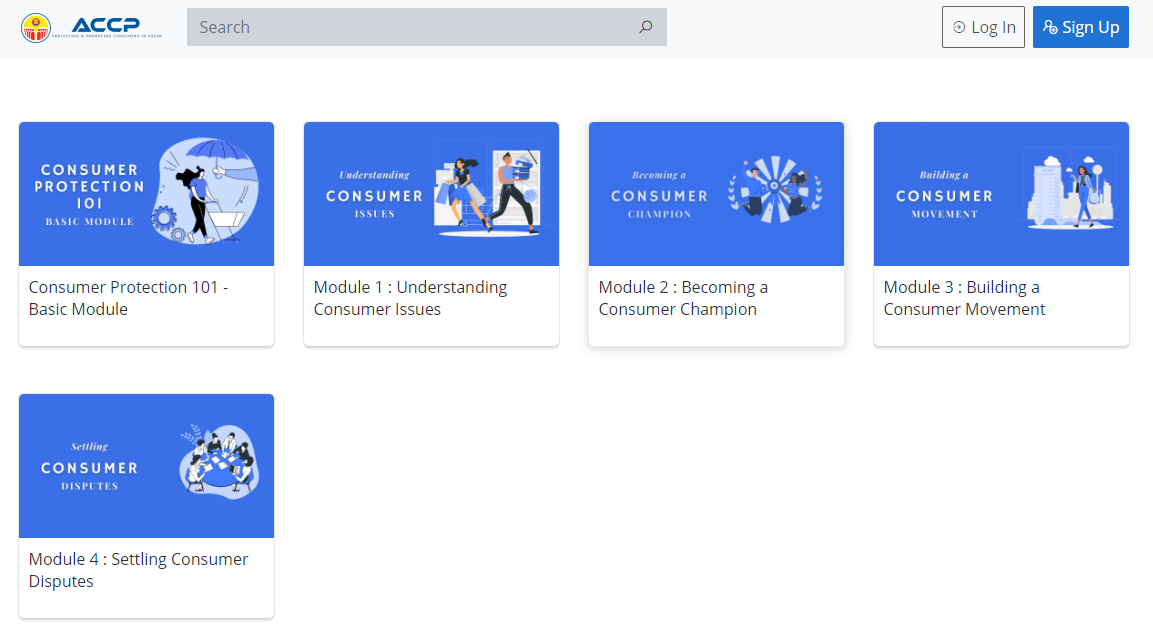 JAKARTA, 28 June 2022
The ASEAN Committee on Consumer Protection (ACCP) launched the Consumer Online Distance Learning Tools, a self-paced learning course on four basic consumer protection topics, free for registered users.
The e-learning modules cover topics such as (i) Understanding Consumer Issues (ii) Becoming a Consumer Champion (iii) Building a Consumer Movement, and (iv) Mediating Disputes. The modules aim to promote "consumer champions" to advocate or campaign for consumer rights. Participants can take part in all lessons and quizzes, and obtain a certificate of completion at the end of each module.
The e-learning modules, launched at the 3rd ASEAN Consumer Protection Conference, are consistent with Deliverable 4.1.5 of the ASEAN Strategic Action Plan for Consumer Protection 2025. Additional e-learning modules will be added to the system in the coming years.
The development of the ASEAN Consumer Distance Learning Tools or the Learning Management System (LMS) for e-Learning is supported by the Deutsche Gesellschaft für Internationale Zusammenarbeit (GIZ) GmbH, under the "Consumer Protection in ASEAN" (PROTECT) project.
Click here to access the LMS.
For more information on ASEAN's work on consumer protection, please visit the ACCP website: www.aseanconsumer.org.