ASEAN and China Cooperate on Product Alert Systems
ASEAN , 02 May 2018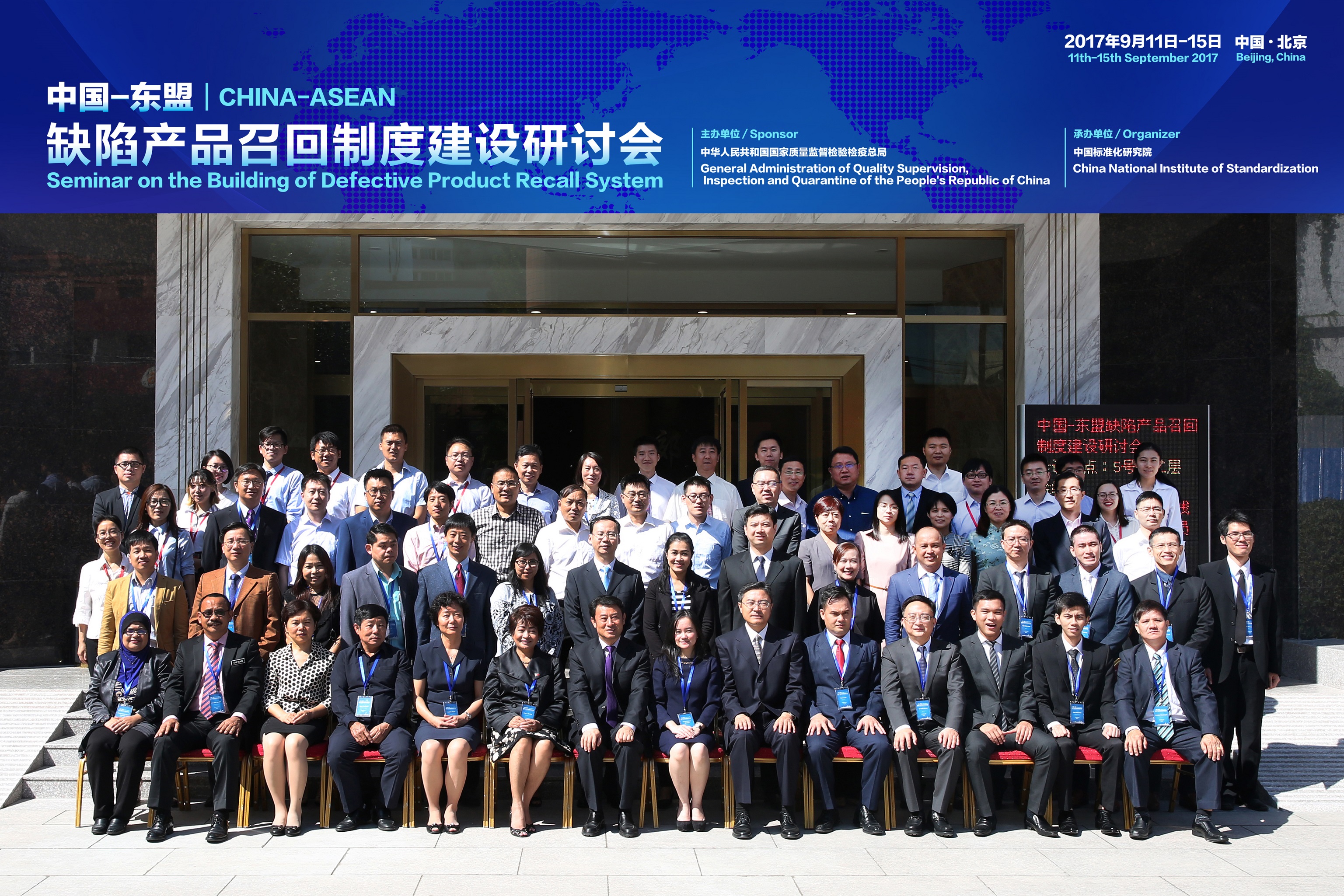 15 September 2017, Beijing, China – Consumer protection is an important component of competitive markets and ASEAN's work towards stable and robust consumer protection systems are part of the overall ASEAN Economic Community Blueprint initiatives. In this context, ASEAN and China consumer and standards' officials met to discuss best practices and models towards the effective functioning of product alert systems affecting voluntary and official recalls and bans of defective products. Views were exchange on the measures taken by both sides regarding the voluntary/official recall and ban of defective products as part of product safety protocols. The ASEAN-China Seminar on the Building of the Defective of Product Recall System was held from 11-15 September, Beijing, China.
Both sides noted the progress of both ASEAN Member States (AMS) and China's achievements in building up its defective product recall system. Ms Lilian Salonga of the Department of the Trade and Industry, the Philippines, representing the Chair of the ASEAN Committee on Consumer Protection (ACCP), welcomed the enhanced collaboration between both sides and added that "the seminar was a good platform to further explore the benefits of establishing cooperation amongst agencies and to share information on product recalls and bans".
Mr Yan Fengmin, Director-General of the General Administration of Quality Supervision, Inspection and Quarantine of the People's Republic of China (AQSIQ) highlighted the increasing focus of China on product safety issues with the issuance of the recent Regulations of Administration of Recall of Defective Consumer Products. Mr Liu Hongsheng, President of the China National Institute of Standardization (CNIS), a subsidiary body to AQSIQ, stated that CNIS has responsibility over the implementation of Chinese defective product recall supervision system. He reiterated that the CNIS is willing to contribute to strengthen China-ASEAN technical cooperation and exchange of information on defective product recalls.
ASEAN and China will work together to enhance cooperation in this area with a view towards identifying future technical cooperation activities and the operation of the product recall systems of both sides.
The Seminar was organized with the support of the AQSIQ and the CNIS. Representatives of the ACCP and ASEAN Consultative Committee on Standards and Quality (ACCSQ) attended. In addition, representatives from the Chinese multinational automotive manufacturing company (Geely) and Chinese multinational technology company (Lenovo Group Ltd) participated to share the business perspectives.