2nd Consultation with Consumer Associations Held
ASEAN , 05 December 2019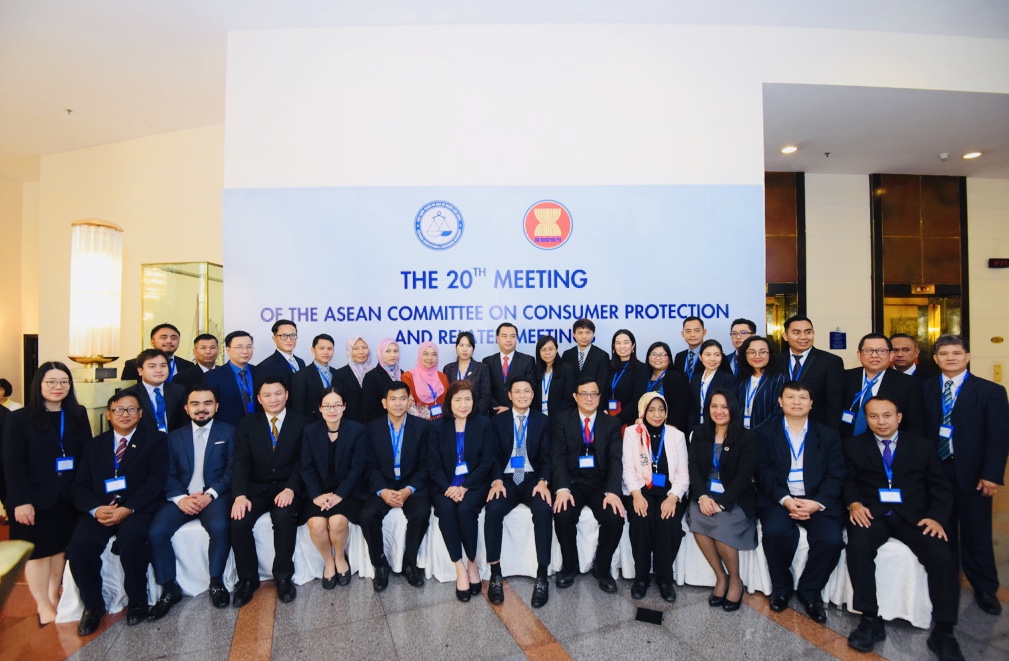 The second consultation between the ASEAN Committee on Consumer Protection (ACCP) and the ASEAN Consumer Associations Network (ACAN) was held on 28 November 2019 in Ha Noi, Viet Nam. The Consultations involving all consumer regulators from the ASEAN Member States and five consumer associations from the region deliberated on among others the major challenges faced by consumer associations, the various innovative tools provided by consumer associations to help improve consumer protection at the national and regional levels, and the possible areas for cooperation between the ACCP and the ACAN members.
In his opening remarks, Mr Trinh Anh Tuan, Deputy Director-General of the Viet Nam Competition and Consumer Authority (VCCA), stated that one agency alone cannot protect consumers, and thus we need a network of consumer protection agencies including the consumer protection associations.
The Chair of the ACCP, Ms Rasamee Vistaveth highlighted that the consultation seeks to strengthen the network amongst consumer associations to enhance coordination to better support the ASEAN consumers and also to provide information on cross border consumer complaints, to enhance regional cooperation for the betterment of consumer welfare.
The ACAN was established in 2018 to bring together national consumer associations of ASEAN to discuss, and exchange views on best practices and experiences on the challenges and management of consumer protection issues. Regular consultations with the ACAN will be held on an annual basis.
The Consultation was organized by the VCCA, the ACCP and the ASEAN Secretariat, with the support from the German Federal Ministry for Economic Cooperation and Development (BMZ) and the Deutsche Gesellschaft für Internationale Zusammenarbeit (GIZ) GmbH under the Consumer Protection in ASEAN (PROTECT) project.